SuperLite's Lightweight Truck Tire Chains
System Advances:
Lower operating and maintenance cost
Lightweight, easier to use with lower workman comp claims
Diamond H pattern with special alloy that lasts up to 4 times longer
Smoother ride with increased lateral and braking stability
Reduces ABS sensor readings and can operate at higher speeds
Helpful for ADA and limited work duty drivers
Superlite commercial truck tire chains are designed for applications where chains have to be applied often and to last for several seasons in the process.
Superlite tire chain cross links are manufactured for SuperLite in Norway by
TRYGG
. TRYGG is the world's premium manufacturer of alloyed chain steel which contain chrome, manganese, nickel and boron, and in some cases nickel and titanium.
SuperLite chains are also ideal for steering axles when warranted or in conjunction with automatic traction device (ATD) equipped trucks when maximum traction is required by chain laws. First sizes will be for 22.5, 24.5 tires, including super singles and wide base tires.
We will be offering 3 models using the European diamond H patterns specifically designed for highway use.
SL100 SuperLite Hybrid:
the lightest alloy cross link system; self adjusting
SL200 SuperLite:
premium square alloy cross links
SL300 SuperLite PLUS:
premium square alloy cross link truck chains with additional extended life wear and traction bars
SL400 SuperLite HD:
square alloy link ice highway chains (ladder style)
SL300 PLUS/SL400 HD link comparison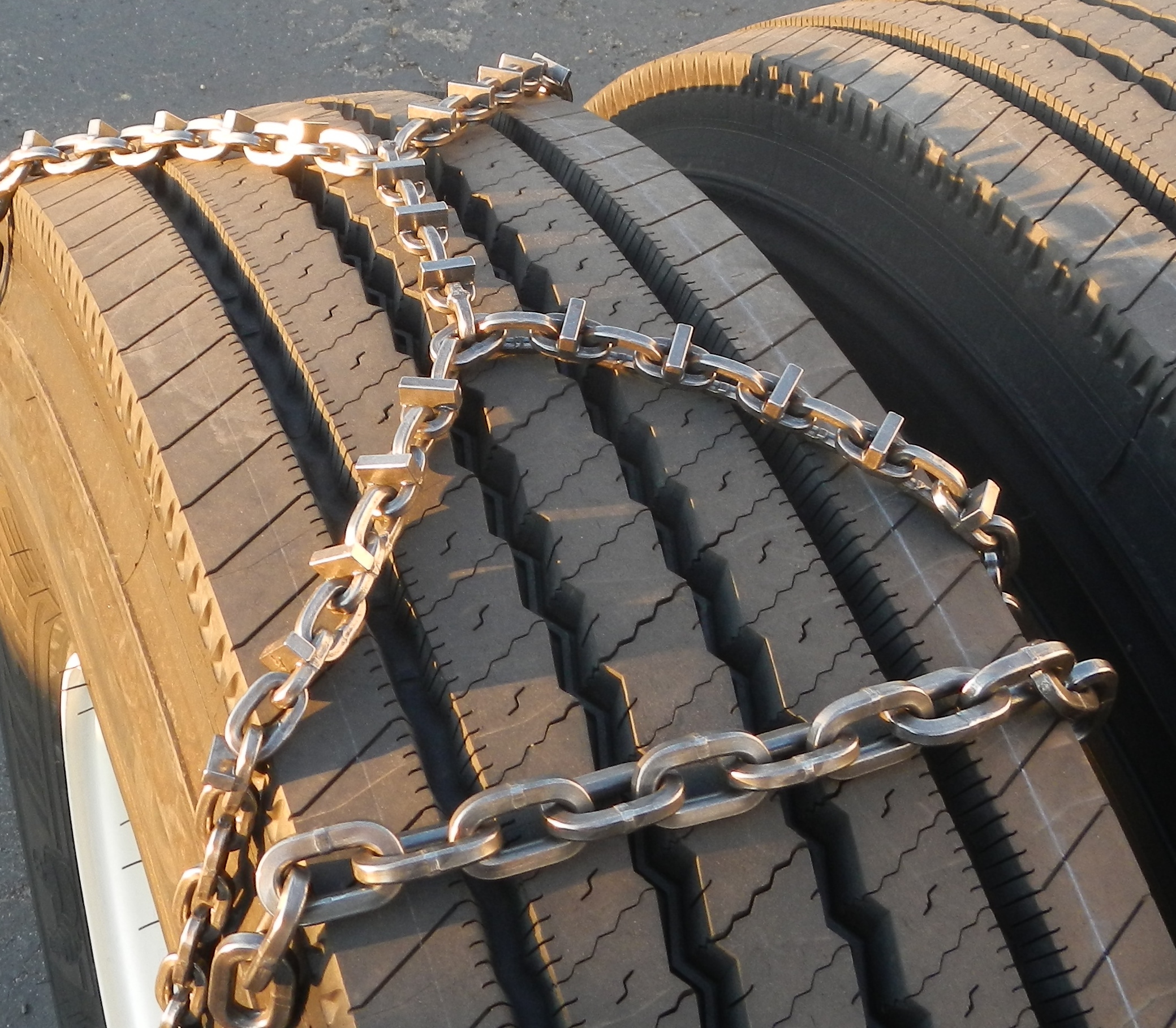 Weight Saving Examples: SL300 PLUS triple rail dual 11/22.5 saves 50 pounds or more per axle; only 33 pounds each; SL300 PLUS wide base 445/50/22.5 and 455/55/22.5 are less than 20 pounds each.
Launch Status:
The SuperLite SL200 and 300 are Trygg scan tracks and HD 400 are Trygg 7mm square link ice chains that are in stock and we're shipping them now.

The SuperLite Hybrid SL100 series hybrids and automatic system prototypes are undergoing field trials to confirm each of the design components with multiple Patents Pending. If you want news on progress please use the contact us form.